Day 2 :
Keynote Forum
University of California, USA
Time : 09:30-10:15

Biography:
Sakura Kinjo is an anesthesiologist and pain management physician at University of California, San Francisco. She is graduated from the Ryukyu University, Faculty of Medicine, Nishihara Cho and Okinawa, Japan in 1994. Kinjo is affiliated with UCSF Medical Center Parnassus. Her research interests are acute pain management, postoperative cognition and regional anesthesia.
Abstract:
Postoperative delirium (POD) is a common postoperative complication in older patients and may increase morbidity and mortality. The etiology of POD is multifactorial and suggested to be the result of interactions between patient vulnerability (predisposing factors) and exposure to precipitating factors. Poorly controlled postoperative pain has been identified as a precipitating risk factor for POD. However, effective pain management strategies to reduce incidence of POD are still far from being elucidated. Postoperative pain management techniques in older patients have changed substantially in recent years; for example, peripheral nerve blocks and multimodal analgesia have become common adjunctive techniques. It is unclear; however, whether these pain control management techniques can change the incidence of POD. I will review opioid analgesics, which are the most commonly used postoperative pain medications for major surgery. In addition, pain management techniques will be discussed; intravenous patient-controlled analgesia, epidural analgesia, peripheral nerve blocks, multimodal analgesia, and structured pain management protocols in multi-component delirium intervention.
Keynote Forum
Augusta University, USA
Time : 10:15-11:00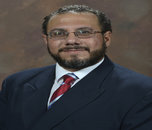 Biography:
Nagy A. Youssef is an Associate Professor at the Medical College of Georgia, AU. His primary academic interest include clinical, education and research in treatment-resistant psychiatric disorders especially mood disorders and PTSD and suicide prevention. He is interested in the mechanistic understanding at the environment-genomic interface and brain stimulation interventions of these disorders. He did medical school at Cairo University (Egypt); psychiatry residency and postgraduate fellowship at the University of South Alabama and Yale University; and a research fellowship at both Durham VA and Duke University. He was on the faculty at Duke University before moving to Augusta.
Abstract:
Depression is one of the leading causes of premature death especially in the geriatric population, and one of the highest burdens of overall disability. Depression also can be a precursor to suicide. Highest rates of suicide occur in the geriatric population. Thus proper diagnosis of depression (unipolar vs. bipolar) and aggressive treatment are very important.
Depressive episodes are still underdiagnosed and undertreated. Several factors contribute to underdiagnosis and treatment, including lack of detailed knowledge of the condition, lack of confidence in treatments, etc. Improving knowledge and confidence in diagnosing depression types in order to improve either treatment (based on proper diagnosis of unipolar vs bipolar depression) both in psychiatry and primary care clinics would improve patient's mental and physical outcomes, morbidity, mortality, and quality of life.
Despite all available education avenues, there are still high rates of underrecognition of depression and misdiagnosis of bipolar depression among psychiatrists as well as primary care physicians. A meta-analysis of several studies comparing several western countries found that clinicians in Australia and the US were the worst in identifying depression.
Moreover, bipolar depression can be difficult to distinguish from unipolar depression and can be underdiagnosed. Delays can lead to further worsening of the disease with additional burden. This presentation will review the studies and the evidence-based medical approach to early detection, proper diagnoses, and how bipolar and unipolar depression are treated differently, especially when it comes to different pharmacotherapeutics. Recent updated evidence-based interventions with pharmacotherapy and brain stimulation interventions will be discussed.
Break:
Networking & Refreshment Break 11:00-11:20
Keynote Forum
Aarhus University, Denmark
Time : 11:20-12:05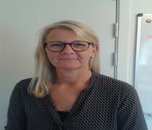 Biography:
Merete Gregersen is master of health science and has completed her PhD in 2015 from Aarhus University, Denmark. She is a researcher at the Department of Geriatrics, Aarhus University Hospital and involved in many clinical areas in the department's research unit e.g. orthogeriatrics, oncogeriatrics, and organizational improvements in the acute older medical patients. She has published 16 papers in scientific journals and has reviewed several journal submissions.
Abstract:
Hip fracture substantially reduces quality of life (QoL) in older people. This reduction is highly correlated with physical ability measurements. Also, before the hip fracture institutionalized older patients are less mobile and more dependent on assistance in the activities of daily living (ADL) than those living in their own homes. Further, institutionalized patients generally suffer from some degree of cognitive impairment. The questionnaire "Depression List" is validated as a qualified measure of Overall Quality of Life (OQoL) in nursing home residents with a Mini Mental State Examination score between 5 and 30 (from severe impairment to normal state).
We have examined the reproducibility of the questionnaire and found that it is able to detect clinically relevant changes over time. Using the "Depression List" questionnaire in institutionalized older patients 30 days after the hip fracture and one year later, we found that the OQoL was very low postoperatively, but improved with time. Likewise, we found that ADL recovery, measured by the Modified Barthel Index, improved within the period from 30 days to one year after hip fracture. We may conclude that progress in OQoL and ADL seems to be correlated.