Day 1 :
Keynote Forum
Temple University Lewis Katz School of Medicine, USA
Time : 9:30-10:15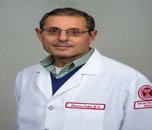 Biography:
Domenico Pratico graduated from the University of Rome "La Sapienza", School of Medicine as Medical Doctor, where he had completed a residency program in Internal Medicine. Later on he continued his post-graduation training at the University College Dublin, Ireland. Internationally known for his work on Alzheimer's disease, Pratico is a Professor of Pharmacology, Microbiology and Immunology at Temple University, School of Medicine. He has authored over 230 original articles, and has received many awards for his research accomplishments, including the Irvine H. Page Award, Neurosciences Education and Research Award, the Zenith Award from the Alzheimer's Association and the Dorothy Dillon Eweson Lectureship.
Abstract:
Several clinical investigations have highlighted a biological link between reduced brain glucose metabolism and subsequent energy deficits with dementia and Alzheimer's disease (AD) pathogenesis. Previous studies have shown that brain glucose deficits can influence amyloid beta levels in vivo but no data are available on the effect that this condition might have on tau protein and the development of tau neurofibrillary tangles, the second most important lesions in AD brains. In this paper, we investigate the effect of chronic brain glucose deficits and energy dysregulation on memory and learning, synaptic function as well as the development of tau neuropathology in a model of tauopathy. Compared with controls, glucose deprived tau transgenic mice show significant memory deficits, impaired long-term potentiation, increased tau phosphorylation and neuronal apoptosis. Our studies demonstrate that reduced glucose availability in the central nervous system promotes directly the development of memory impairments, tau neuropathology, synaptic dysfunction, and neuronal cell death. Since restoring brain glucose levels and metabolism could afford the opportunity to positively influence the entire AD phenotype, it should be considered as a viable therapeutic approach for this disease and related dementias.
Keynote Forum
Northeastern Illinois University, USA
Time : 10:15-11:00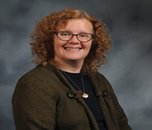 Biography:
Lisa A. Hollis-Sawyer received her doctorate in Industrial Gerontology from The University of Akron and conducted post-doctoral aging-related training at Boston University. Her research interests range from improving older adults positive aging health outcomes (physical, mental) through the creation of more support and sustainable living environments to specific areas of aging adaptation and adjustment (e.g., later-life education, eldercare, and aging workforce issues). She has coauthored three textbooks and authored/co-authored 39 scholarly articles. Presently, she is an Associate Professor in the Psychology department and Coordinator of the Gerontology program at Northeastern Illinois University in Chicago, IL (USA).
Abstract:
Increasingly, aging adults (e.g., Baby Boomers) will be wanting to "age in place" in their homes and workplaces. This is a reflection of the current and projected aging trends on a global basis (e.g., World Health Organization, 2015). A comprehensive content meta-analysis of existing "age friendly" guidelines (videos, checklists, workshops, books, research
articles) and assessment approaches (published tools) was conducted by two independent evaluators trained in assessment in order to develop both a much-needed "holistic" theoretical model of factors to consider when evaluating homes, workplaces, and larger communities and an associated assessment tool. Factors associated with the cultural, physical, psychological, social, and "logistical" design of an aging friendly environment for an older adult will be presented based on comprehensive review of books, published research, and published assessment tools designed for specific living environments. Results will discuss the implications and applications of both the comprehensive model and evaluation tool.
Break:
Networking & Refreshment Break 11:05-11:25
Keynote Forum
Medical University of Silesia, Poland
Time : 11:25-12:10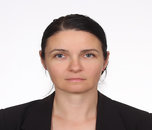 Biography:
Agnieszka Batko-Szwaczka has been graduated from Medical University of Silesia in year 2000, as a Medical Doctor. Later on she obtained her post-graduation from Medical University of Silesia with the specialties including Internal Medicine (2008) and Geriatrics (2012). For many years she also worked with the students as academic teacher. In 2007 she started working at Department of Geriatrics, School of Health Sciences, and Medical University of Silesia, Poland, where she has continued her research on centenarians. Presently she has been working at the same department on frailty syndrome. She is an experienced physician geriatrician and a very good didactics
Abstract:
Every year the life expectancy of human beings increases. Increase number of centenarians results from the advancing ageing of populations. Older people, including centenarians are more vulnerable to chronic illnesses, including dementia and high blood pressure. Hypertension is a proven independent risk factor of death and also is a well-recognized risk factor for vascular dementia and Alzheimer´s disease. Dementia describes a variety of symptoms that may include intellectual and mental defects. We have performed a cross-sectional study to characterize the clinical and functional state of Polish centenarians, with a special focus on blood pressure. The main goal of this study was to investigate a possible relationship between blood pressure, cognitive and physical performance in centenarians. The study comprised 86 consecutive 100.9± 1.2 years old (mean±SD) subjects (70 women and 16 men). The study subjects were followed up on the phone for at least 180 days after the examination. Seventy-one subjects (83%) survived 180 days or more. Survivors as compared to non-survivors had higher systolic blood pressure (all subjects mmHg 150.0±28.2, survivors: 153.2±28.4, non-survivors: 134.0±22.5, p 0.015) and mean arterial pressure (all subjects mmHg 101.5±16.5, survivors: 103.3±17.0, non-survivors: 93.1±11.2, p 0.019), higher MMSE score (all subjects 16.2±8.1, survivors 17.8±7.2, non-survivors 8.4±7.7, p <0.001), ADL (all subjects 3.21±2.16, survivors 3.61±2.02, non-survivors 1.33±1.84, p <0.001), Barthel Index (all subjects 57.8±31.9, survivors 63.9±28.4, non-survivors 29.3±33.1, p <0.001) and IADL score (all subjects 11.7±4.1, survivors 12.2±4.0, non-survivors 9.3±3.5, p 0.002). Mildly elevated blood-pressure in oldest-old patients may be beneficial.